Archaeology
Although this group is full, names can be added to the Waiting List, and when enough people show interest, another group can be started!
---
This group started in May 2018

Venue

Springwood Community Centre

+ Visits to various places

Meeting Time

Monthly First Tuesday 10am - 12 Noon

Group Co-ordinator

Hilary Ryan

Contact Number

Group Liaison: 023 9217 9298

Or email via our contacts page
This group will cover any aspects of the subject that the group decides it is interested in. There will be a mixture of practical experiences where possible in the Summer months, expert speakers, videos and visits to sites & museums of interest. If this appeals to you then please contact Group Liaison for further details.
2020
January - No meeting
February 4th- The Archaeology of the Meon Valley - Guy Liardet Chairman of the Meon Valley Archaeology & Heritage Group.
March 3rd - Visit to the Troy Exhibition at the British Museum
April 7th - Subject to be announced - speaker - Jennifer Fisher
May 5th - Proposed visit to Butser Ancient Farm
June 2nd - Carcasonne and Cathar country - Hilary Ryan
July 7th - Proposed visit to the Mary Rose Museum, behind the scenes tour
2019
September - People of the Heath speaker from Petersfield Museum
October - The Imperial Roman Villa of Casale at Amerina, Sicily - Hilary Ryan
November - The Mosaics of Paphos - Bruce Holman
- In the Footsteps of St Paul and St Barnabus - Rich Edwards
December - Feedback from the Wessex Archaeology conference & Roman London Study day - Trish Bailey & Hilary Ryan
---
Troy Exhibition - March 2020
Members of the Archaeology Group visited the Troy Exhibition at the British Museum on March 3rd where artefacts from myth and reality formed a fascinating display. We were also able to pursue our own areas of interest including viewing items found in the Meon Valley.
---
Study day - Nov 2019
Five members of the Waterlooville Archaeology Group took part in a Roman London Study day at the Guildhall Art Gallery. We were based in the lower floor of the gallery which houses the remains of the 2nd century, stone-built amphitheatre. We made Roman oil lamps based on originals from all over the Roman Empire and spent time with an archaeologist who explained the history of Londinium. The day finished with a visit to the Temple of Mithras and the gallery of artefacts uncovered during excavations.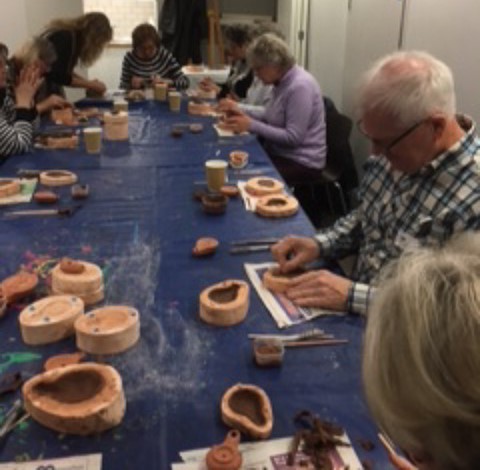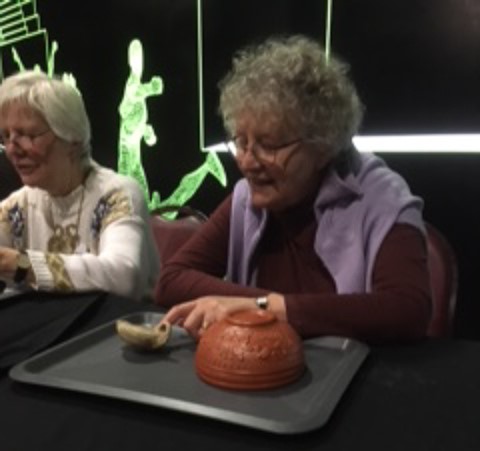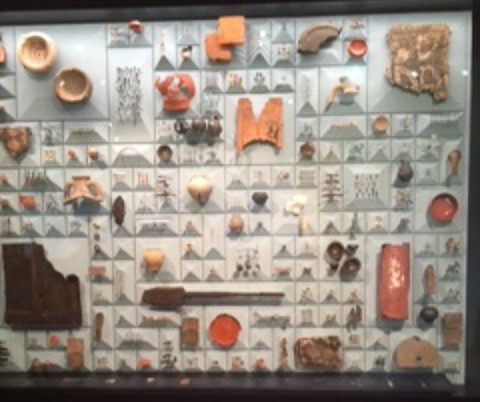 ---
Visit to Silchester - June 2019
The Archaeology Group visited Silchester, the site of a large Roman settlement. County Archaeologist, David Hopkins , gave the members a guided tour of the site's remaining features: the well-preserved walls and the amphitheatre.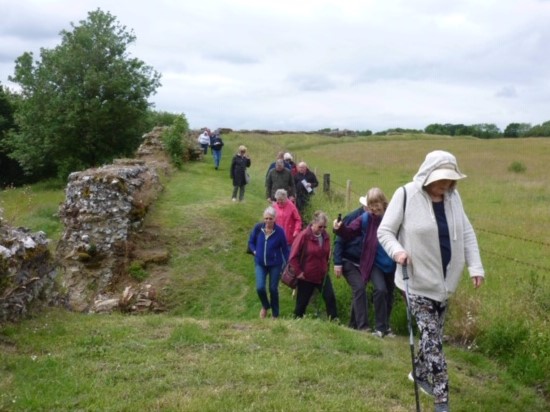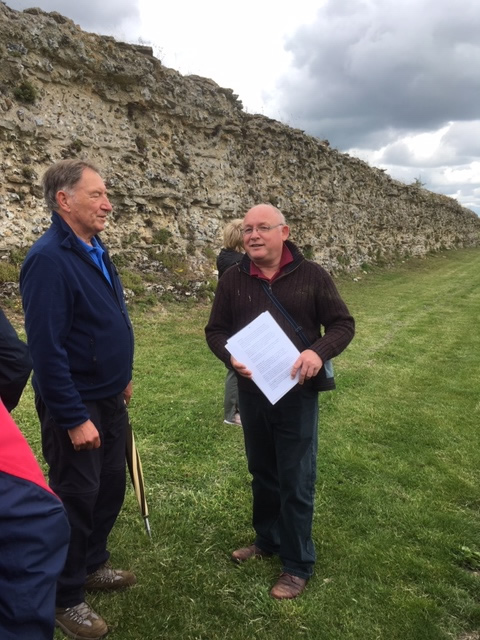 ---
Visit to the site of Verulamium, St Albans - 2nd Oct 2018
The Archaeology Group visited St Albans in October and had a guided tour of the Roman theatre and later toured the Verulamium Museum. The visit was arranged to follow up a presentation given by group member, Bruce Holman, on the theme of "Theatre in the Classical Age"