Springwood Community Centre
110 Springwood Avenue, Waterlooville PO7 8BJ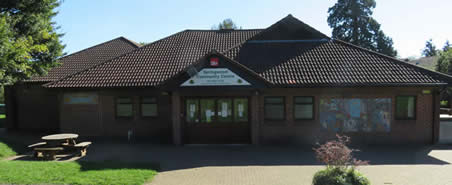 Click the map to move it around
How to get to Springwood Community Centre by bus
(From Sept 2018)
This venue is situated in Springwood Avenue and can be reached by a short walk from Stakes Lodge bus stop in Stakes Hill Road or Spruce Avenue bus stops in Frendstaple Road.
Stakes Lodge bus stop is served by First No.7 (every 12 minutes). From the bus stop follow the blue signed cycle/footpath for Stakes Lodge – after a short distance take a branch of this footpath to the right and this takes you into Lantana Close Follow this road to the end and you will find the centre almost directly opposite.
The 7 departs Crookhorn Precinct and Waterlooville Precinct at 48, 00, 12, 24 and 36 minutes past each hour. This service now terminates at Winston Churchill Avenue and no longer extends to South Parade Pier.
Spruce Avenue is served by the 37 hourly leaving Waterlooville Precinct at 19 minutes past and Crookhorn Precinct, in the opposite direction, at 31 minutes past. The Centre is a 5 minute walk from this bus stop.