Modern History 1 (From 1500) 
This group started in Jan 2006

Venue

Members Homes

Meeting Time

Fortnightly Thursdays 10am - 12 Noon

Group Co-ordinator

Ted Packer

Contact Number

Group Liaison: 023 9217 9298

Or email via our contacts page
Quiz Winners Sept 2015
Modern History is a friendly group which meets every fortnight on a Thursday at 10.00am. Members prepare a brief talk to open a discussion on a topic of their own choice. Topics tend to cover themes from the fifteen hundreds to the present day but subjects from outside this time can be covered if it is of particular interest to the member. Group members support one another in preparation of talks. Trips to historical sites and visiting speakers are occasional additions to the fortnightly meetings. Topics for recent talks have included Christianne Welch - a Woman in Marlborough's Army, Jesse James, Charles Lindbergh, W. T. Stead, Rudyard Kipling, Vera Brittain, Zanzibar, The First Dictionary, The Pitt Family, Children's Authors and Illustrators and Edith Cavell ;
Bignor Roman Villa - Aug 2018
One sunny day at the end of August the Modern History Group (1) members visited the historical monument - Bignor Roman Villa - which is situated in the South Downs National Park countryside as few miles from Chichester. The monument is a privately owned site and, although a registered Charity, the site is still managed by the family of Mr Jack Tupper who, while ploughing in July 1811, struck a large stone which was to become one of the best known and in its final form possibly was one of the largest villas of Roman Britain. The Bignor Villa site covers nearly two hectares comprising of an inner and domestic or garden courtyard and an outer yard containing farm buildings. Outstanding and spectacular mosaic floors of the Villa, which are on display, date mainly from the fourth century A.D. and allow an interesting comparison to be made with the first and second century mosaics displayed at Fishbourne.
A most enjoyable time was spent at the Bignor Roman Villa and even another visit there could well take place.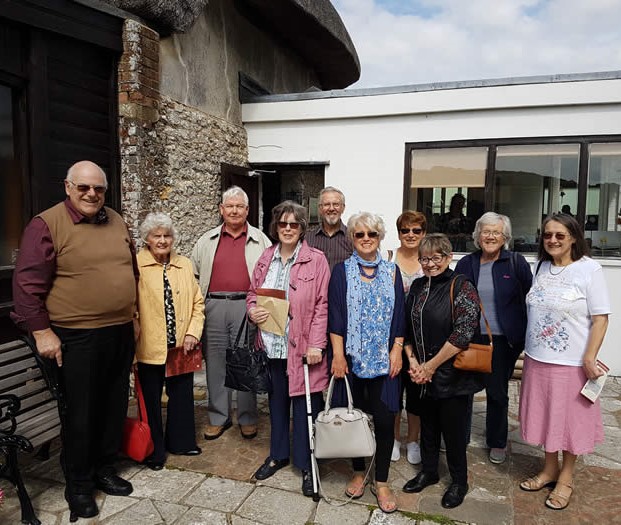 ---
New Forest trip - Sept 2016
Modern History 1 (From 1500) took a trip into the New Forest recently to visit Buckler's Hard. Blessed with a beautiful sunny day we visited the excellent museum and then sustained by a very nice lunch we took a cruise down the Beaulieu River.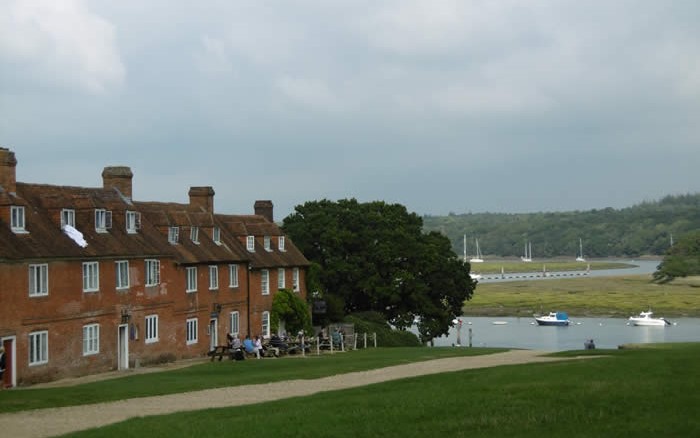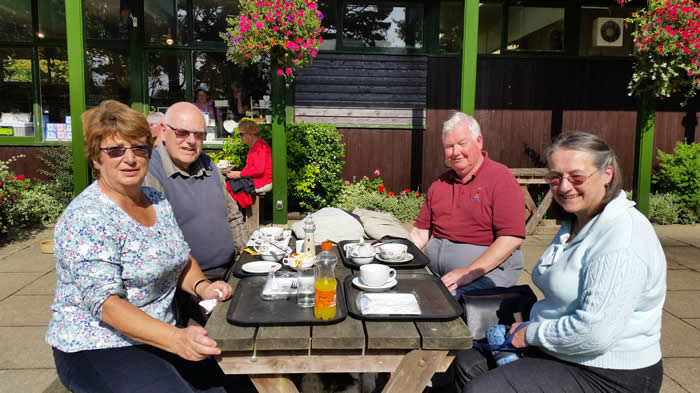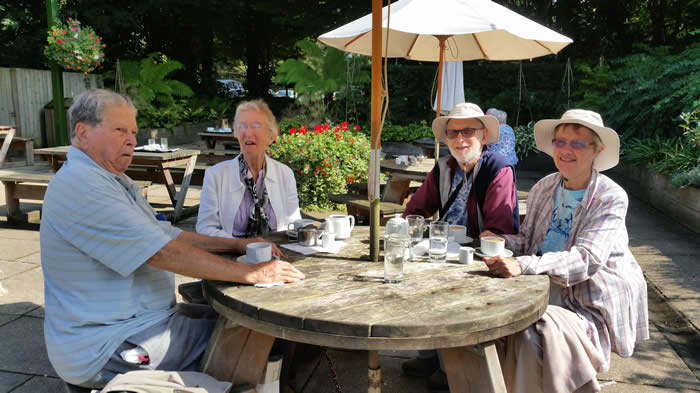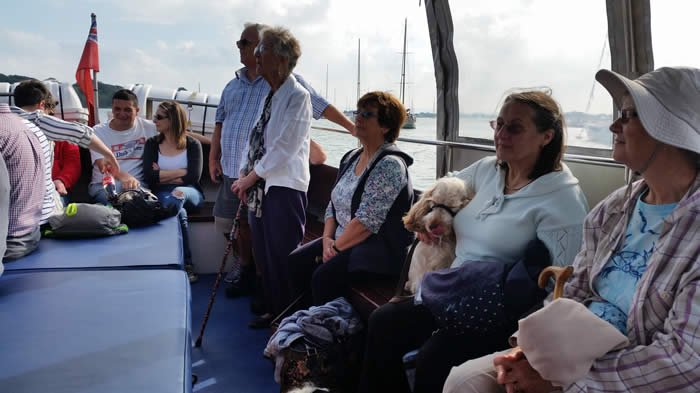 ---
Modern History 1 & 2 had a combined Christmas dinner on 18th December 2017