Local History 1 Photos 2020
11th March 2020
Jane Austen's House in Chawton
Local History Group 1 met up in Chawton today for a visit to Jane Austen's House.It was another beautiful Spring day and the daffodils in the village provided a lovely splash of colour. We watched the introductory film that gave us a brief outline of Jane's life, and explained how she and her sister Cassandra came to live in the house in Chawton.
The house was beautifully decorated with modern reproductions of the original wallpapers, with furniture and crockery of the time. It was fascinating to see how tiny Jane was, equivalent to a modern size 4 or 6, and at 5 feet 8 inches tall, a similar height to women today. Examples of quilts, one made by Jane with her mother and sister, were displayed.
There was so much to absorb in one visit, but luckily our tickets are valid for a year so I am sure some of us will go back, and visit Chawton House and Garden as well as the Church.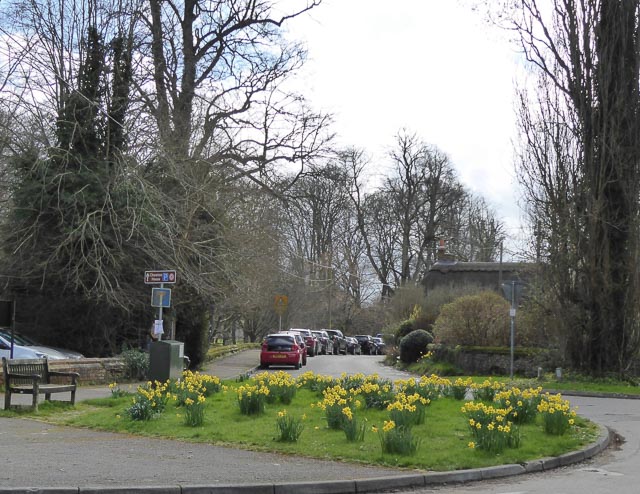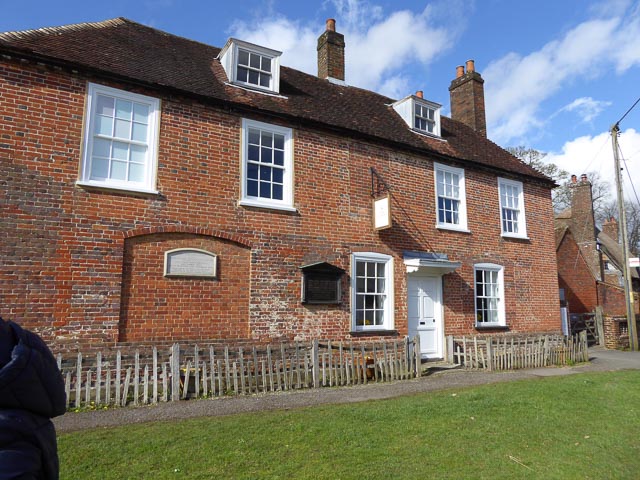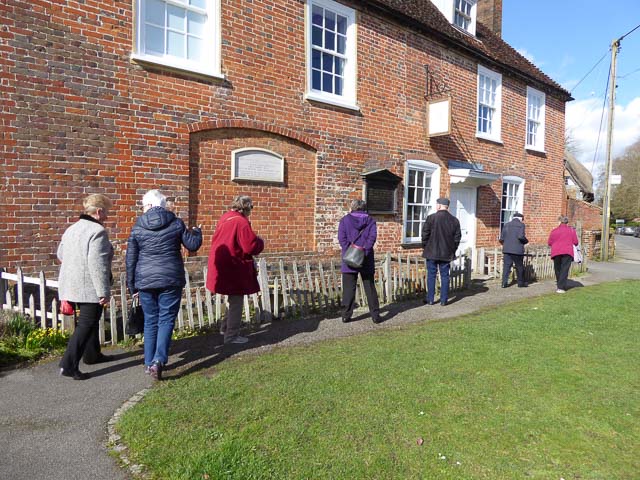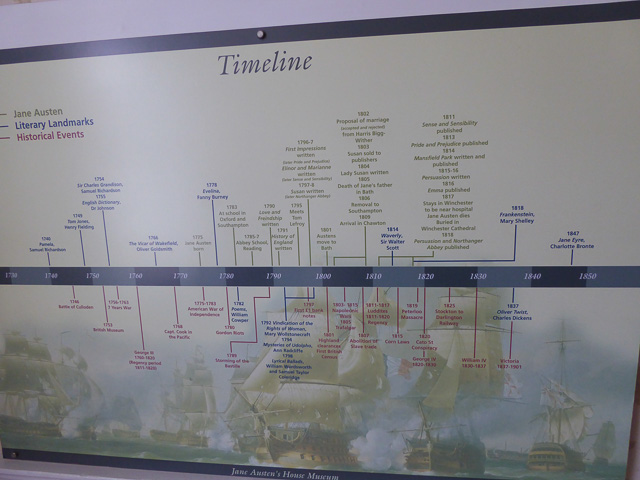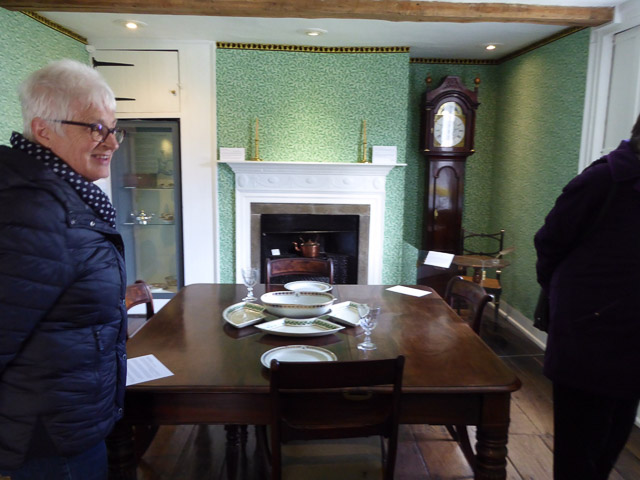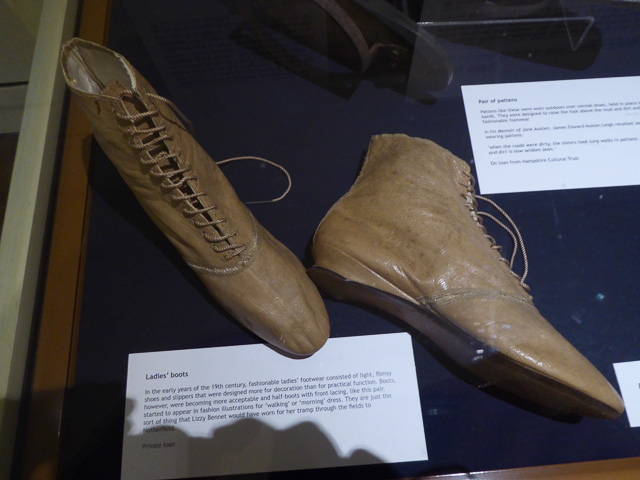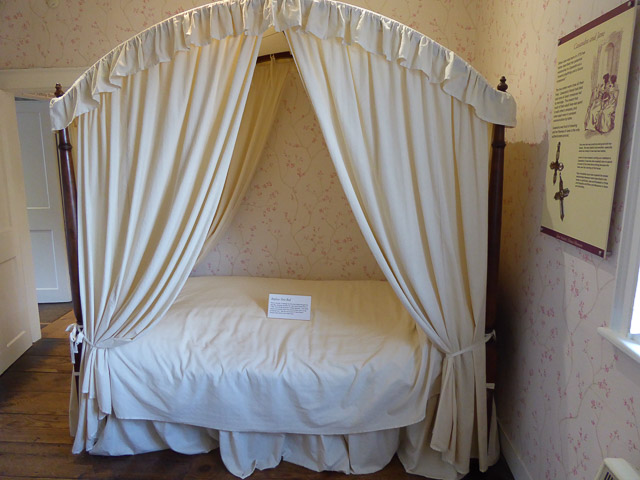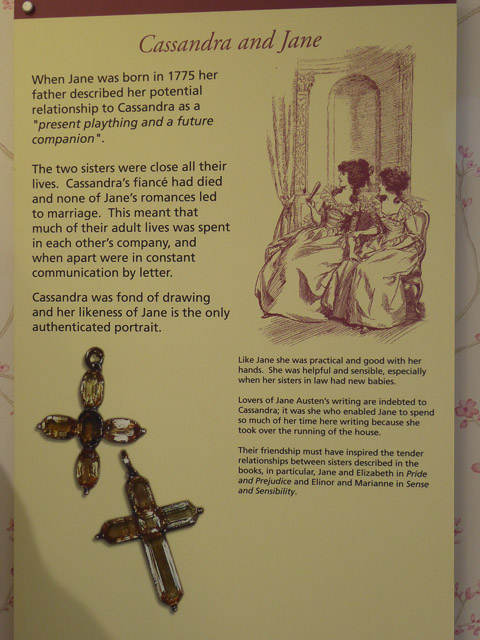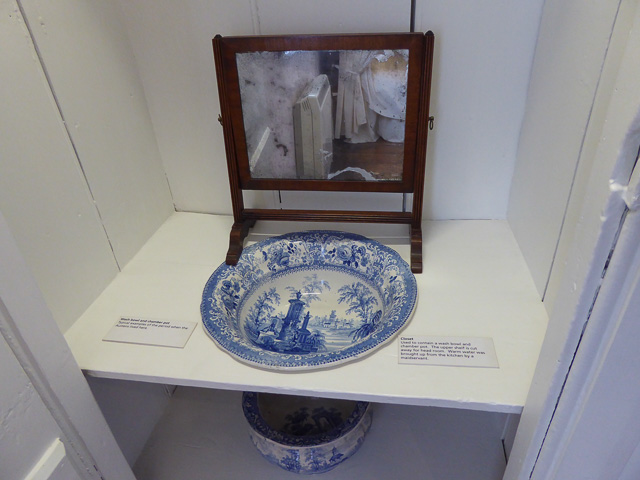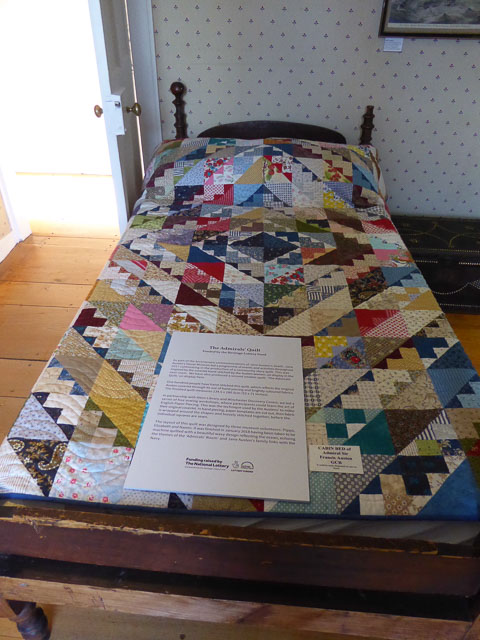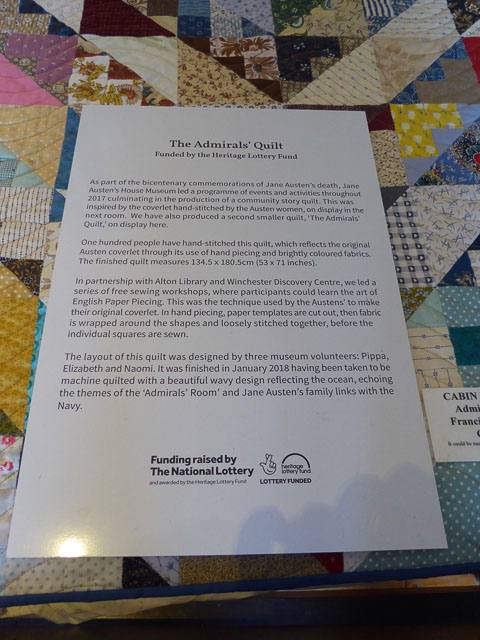 ---
8th Jan 2020
Portsmouth Cathedral
Twelve of us were welcomed to Portsmouth Cathedral, The Cathedral of the Sea, by our guide Margaret Wilson, who gave us a fascinating tour. Margaret explained how the building originates from 1180, a church dedicated to Thomas Becket, built in the heart of Portsmouth's original settlement. Over the years parts have been damaged and replaced, usually with bigger and more modern designs, until the building was finally completed and consecrated in 1991.
The Cathedral reflects the constantly changing world, and contains a mixture of ancient and modern artefacts, seating, stained glass windows, and exhibitions. It is a very warm and welcoming building.
Thank you to Caroline for organising the trip, and to Maureen for being responsible for us on the day.